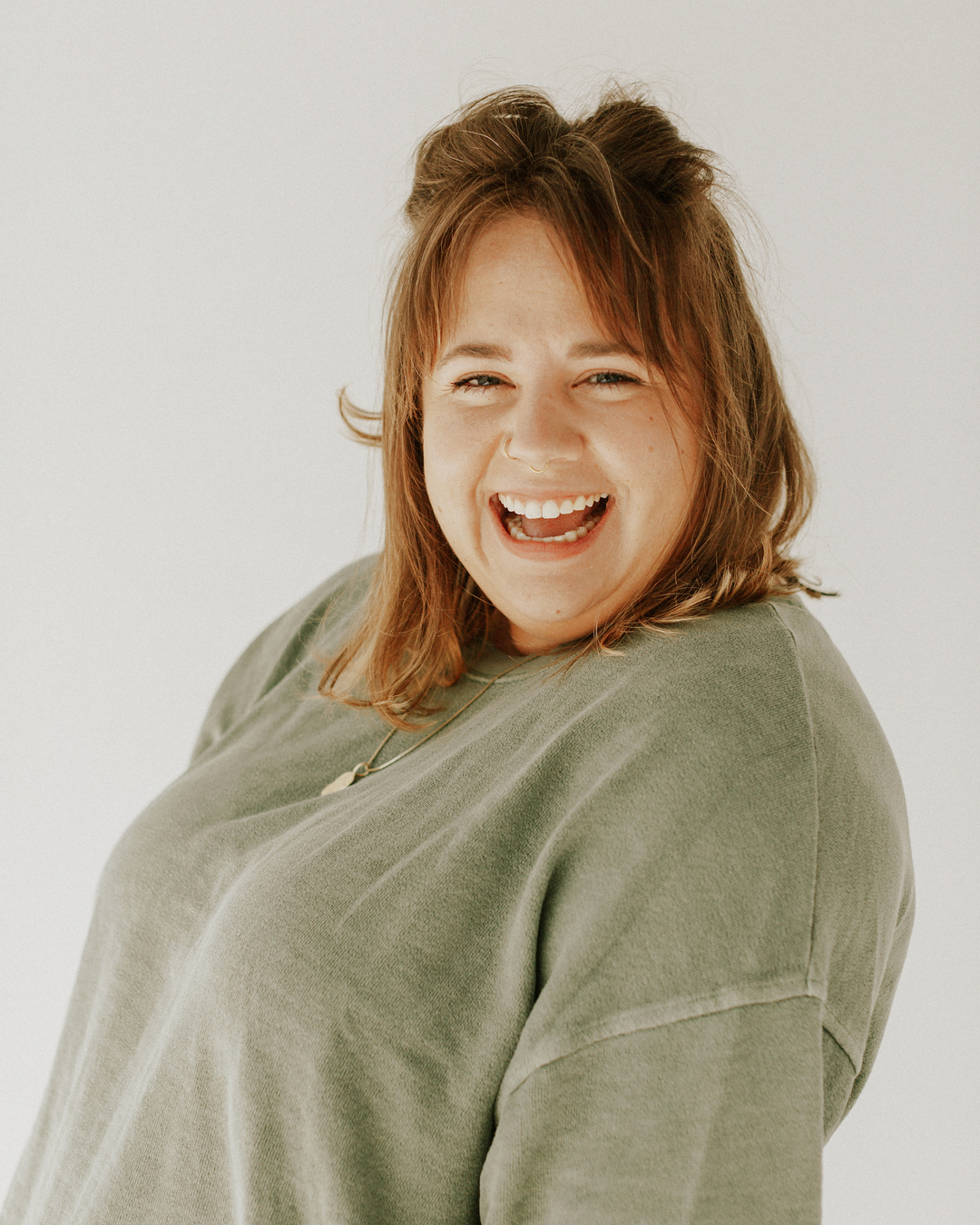 Lauren Tilden is the artist and owner behind Good Sheila. Good Sheila is a paper goods company offering plant-inspired greeting cards, art prints, and vinyl stickers, available online and at small shops around the state of Washington and beyond.
To live up to the "good" in their name, Good Sheila donates 5% of profits to causes they believe in. Lauren also owns the Seattle retail shop Station 7 and hosts the small business podcast Making Good. She lives in West Seattle with her partner, baby, and wolfy dog.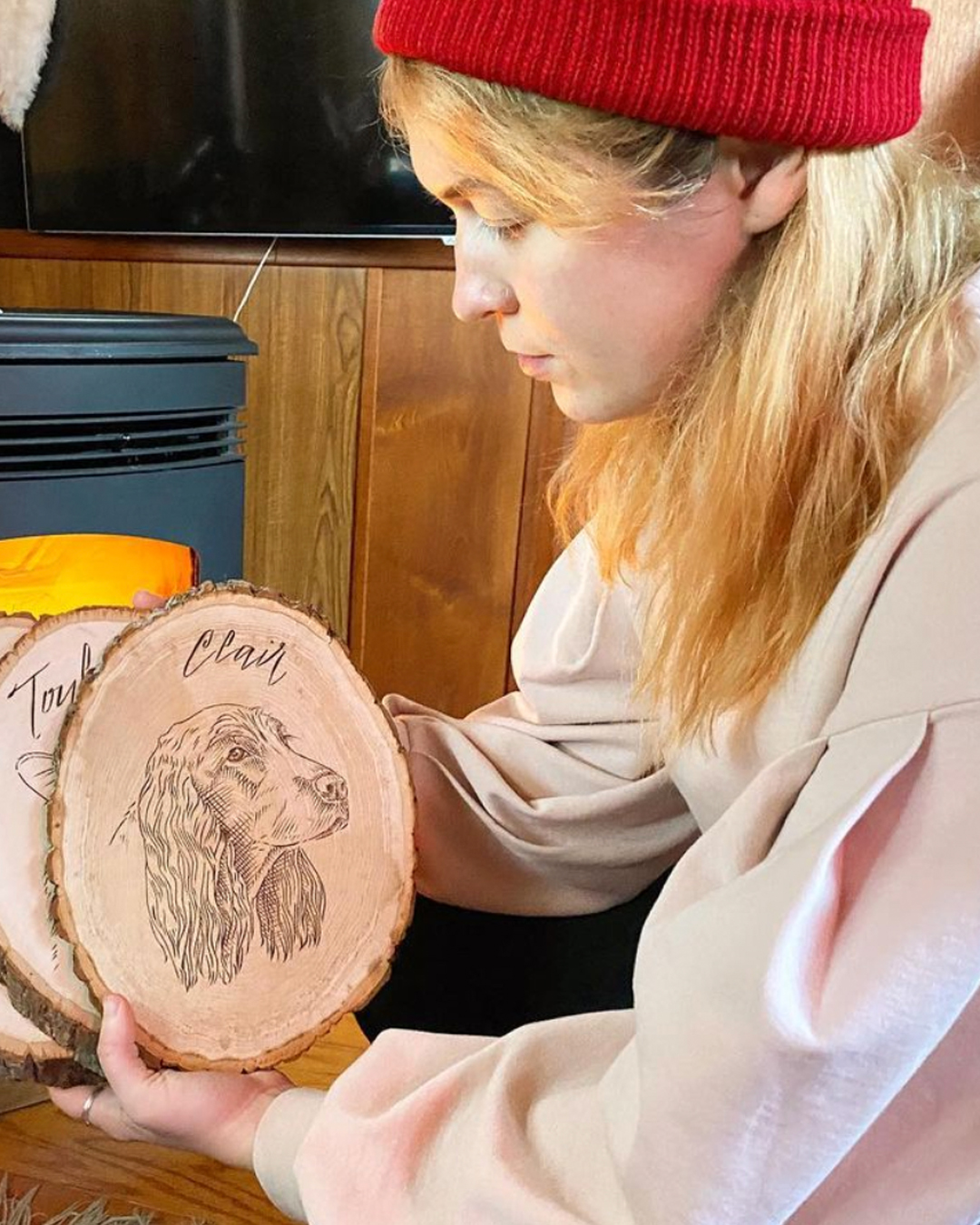 Kelly Duff aims to make your Grandpa's crafts such as wood burning and leatherwork hip again. With a background in fine arts, she applies her brain full of art fundamentals to raw, mighty materials using heat and pressure. She loves to talk about your dogs, Seattle weather, creative process, and dreams. Though she's always on the go living that #vanlife, she's also known to slow down and attempt one or two dad jokes while showing you the tricks of the trade.

Gabby Discepoli is the maker and creator of Wooly Weenie Dog, Originally from Ohio, she packed up her life after receiving a fashion design degree and moved across the country for a corporate design job. Picasso, her mini dachshund, was the only thing that still felt like home in Seattle. Far from all she knew, she developed a bit of anxiety, and she missed working with her hands. So, she picked up knitting! Little did she know my handmade hobby would quickly turn into my "therapy craft" of choice. She found herself knitting wherever she could—at home, on the bus, even in a bar while her boyfriend "watched the game."
Her poor Weenie Boy was having trouble adjusting to the chilly months in their new home state. He often shivered on our walks. Gabby searched for cozy dog clothes, but nothing seemed to fit him right. In the end, she decided to experiment with knitting custom sweaters for him! She had so much fun with her new projects, and he clearly appreciated his cozy new looks (he can be a real ham). From there, handmade sweaters turned into handmade bandanas, snoods, and bow ties. Now, she's happy to be able to share her love of knitting with other Pet Parents!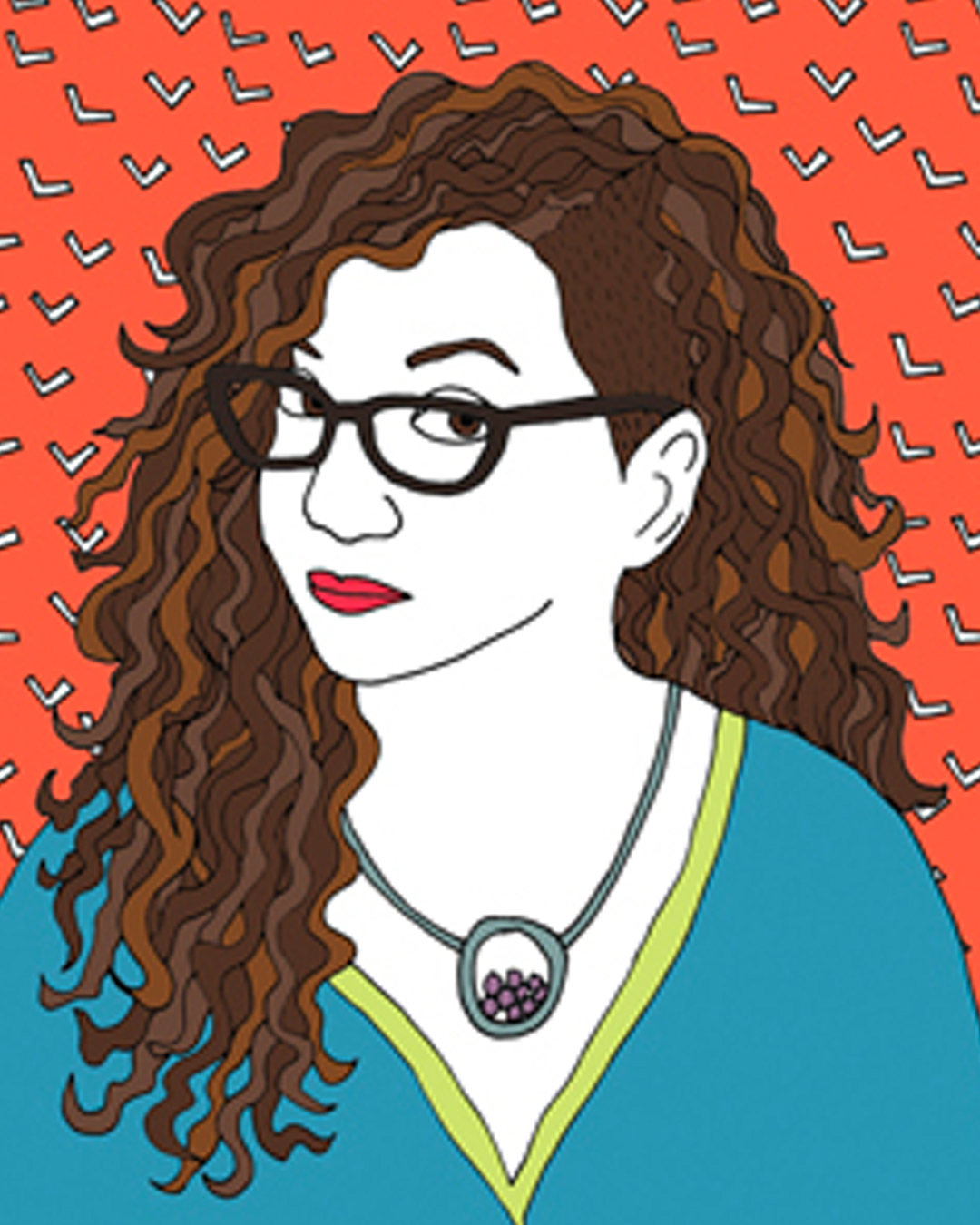 Rosalie Gale is the co-owner of two retail shops in Seattle. Ugly Baby in the Pike Place Market is the headquarters for Shower Art: waterproof art you can hang in your shower with a suction cup. Rosalie and her husband Doug invented them about 15 years ago and have been making them ever since. And now, much to some people's surprise, they both earn a living encasing dumb stuff in rubber. They also own Monster in Ballard—where they feature the work of over 100 independent artists. They also teach art and craft classes out of the back room— complete with a glitter floor.
In her spare time, Rosalie herds their two adorable cats, Meat Monster and The Bug, while she attempts to get organized by slowly putting away one thing at a time and puttering around the house to ensure she makes no noticeable progress whatsoever.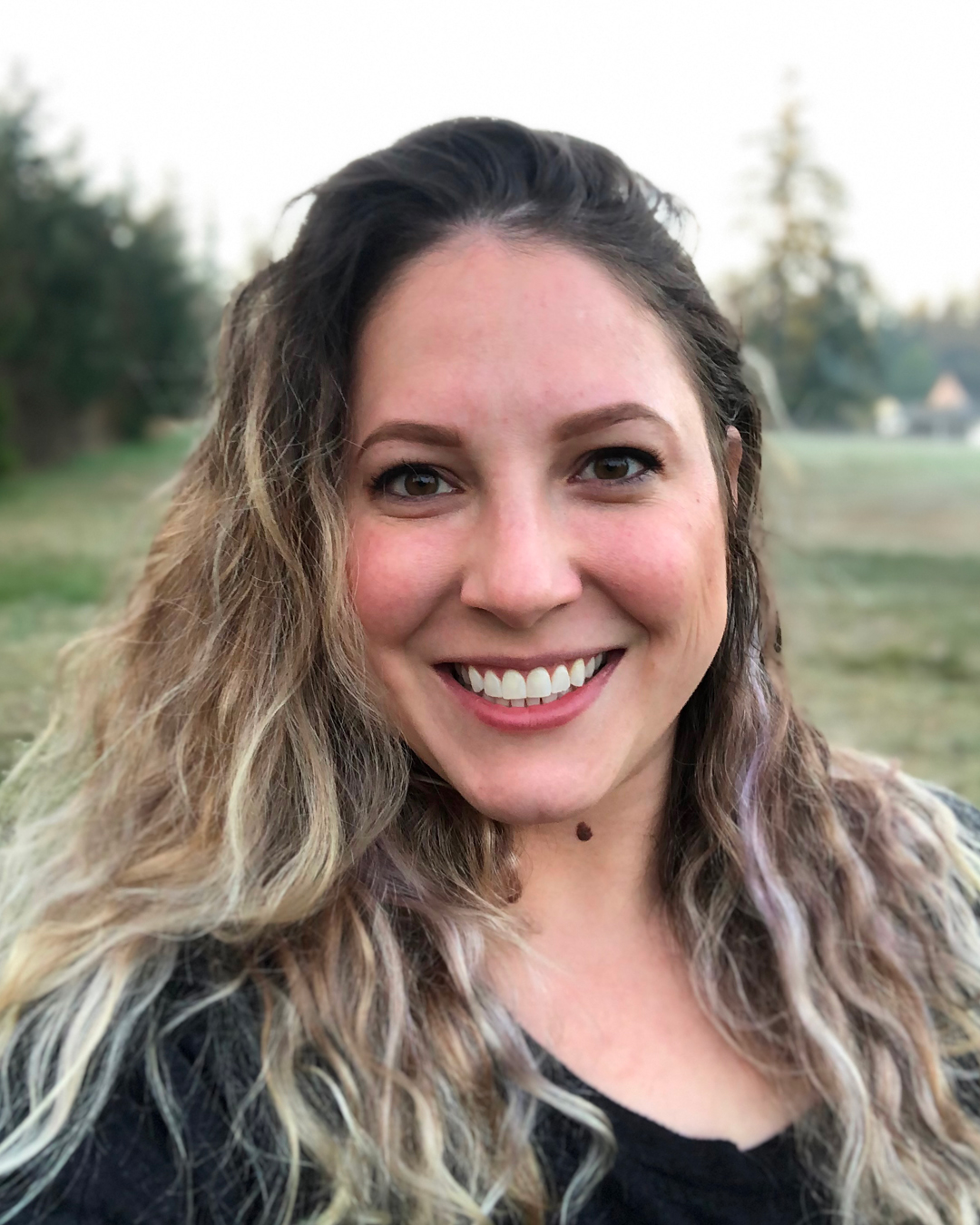 Leah Justice is an interdisciplinary artist currently focused on fiber arts. She lets everyday life and experience be her inspiration. From 3D felted art and jewelry to teaching workshops Leah enjoys sharing the joy of felting and the meditative process. As life ebbs and flows, so does Leah's art.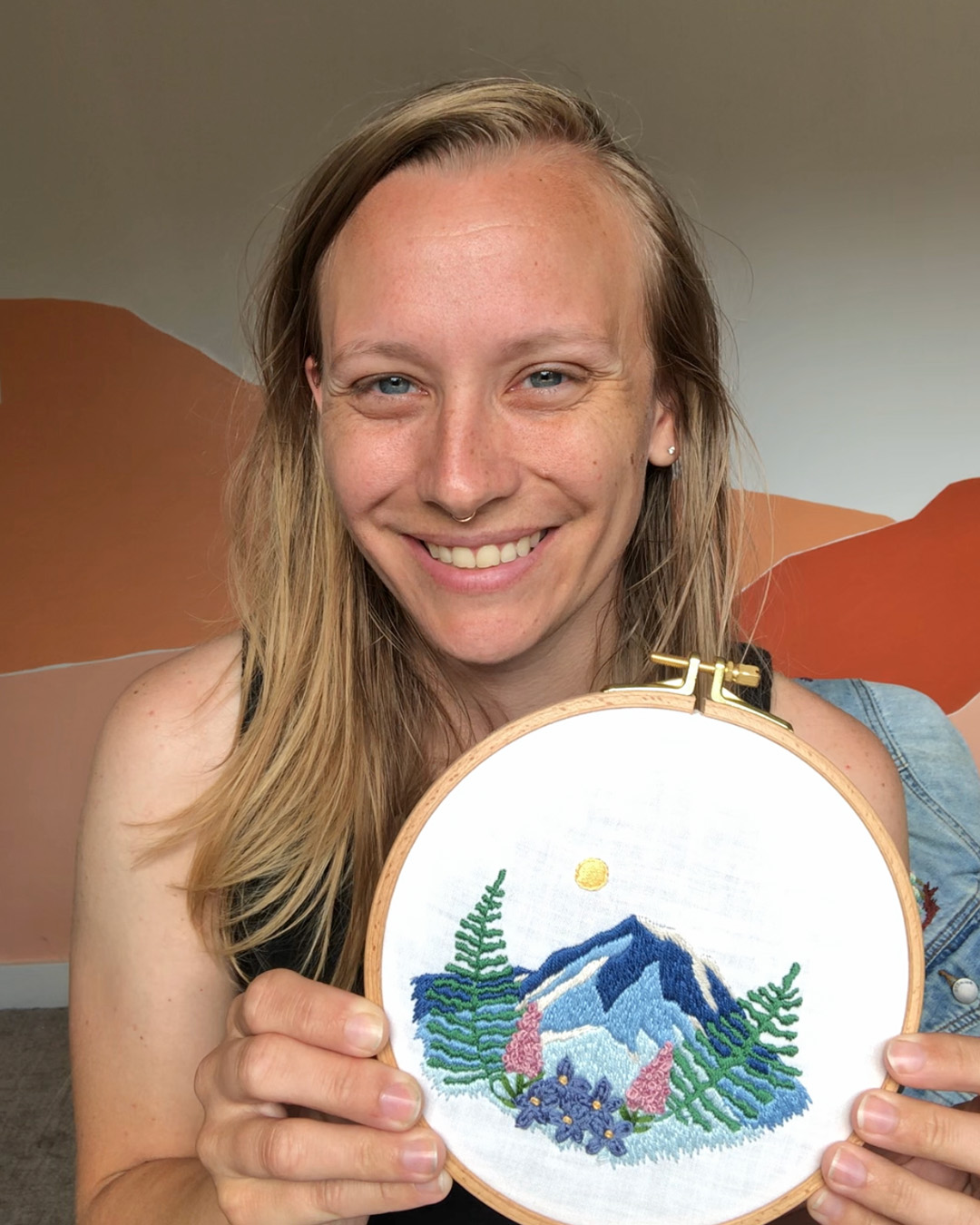 Melissa Galbraith is the fiber artist behind MCreativeJ and one half of Camp Craftaway. She was born and raised in the desert of Washington state, where her mother instilled a love of making things by hand at an early age. Drawing on her love of nature, Melissa creates whimsical and modern embroidery patterns and kits. She loves making the art of hand embroidery easy and approachable with her embroidery kits, patterns, and workshops.
Melissa was reintroduced to hand embroidery after finding her desk job monotonous and needing a creative outlet. She loves that embroidery allows her to play with texture and color and that it's a portable craft. Along the way, Melissa found that many crafty minded makers also wanted to learn how to embroider but were daunted by where to start. Thanks to this and a love of teaching, Melissa began to share her embroidery knowledge.
Melissa's embroidery kits and patterns make it easy to learn a new craft for makers of all skill levels. She enjoys seeing makers fall in love with the needle arts, especially that magical ah-ha moment of learning something new.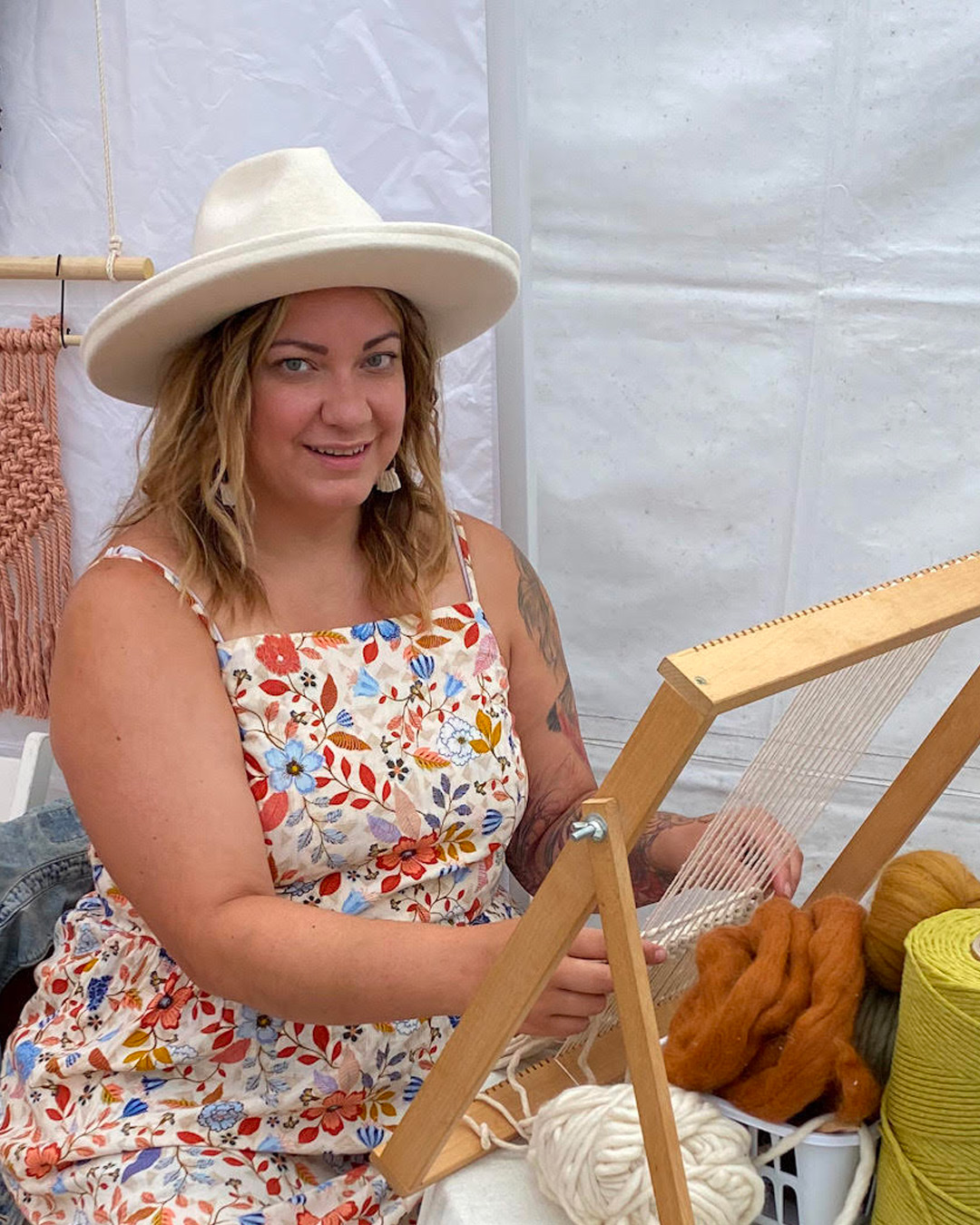 Angie Cooper is the owner and artist behind a small Seattle-based business, My Moon Macrame. She enjoys teaching fiber arts and sharing her passion for crafting with others. Each class is taught to cater to students of all levels. The materials she uses are sustainably sourced such as Oeko Tex Certified organic cotton and each student is provided with only quality materials. With every class, each student will walk away with their own original art, skills, and tools to continue their journey in fiber art.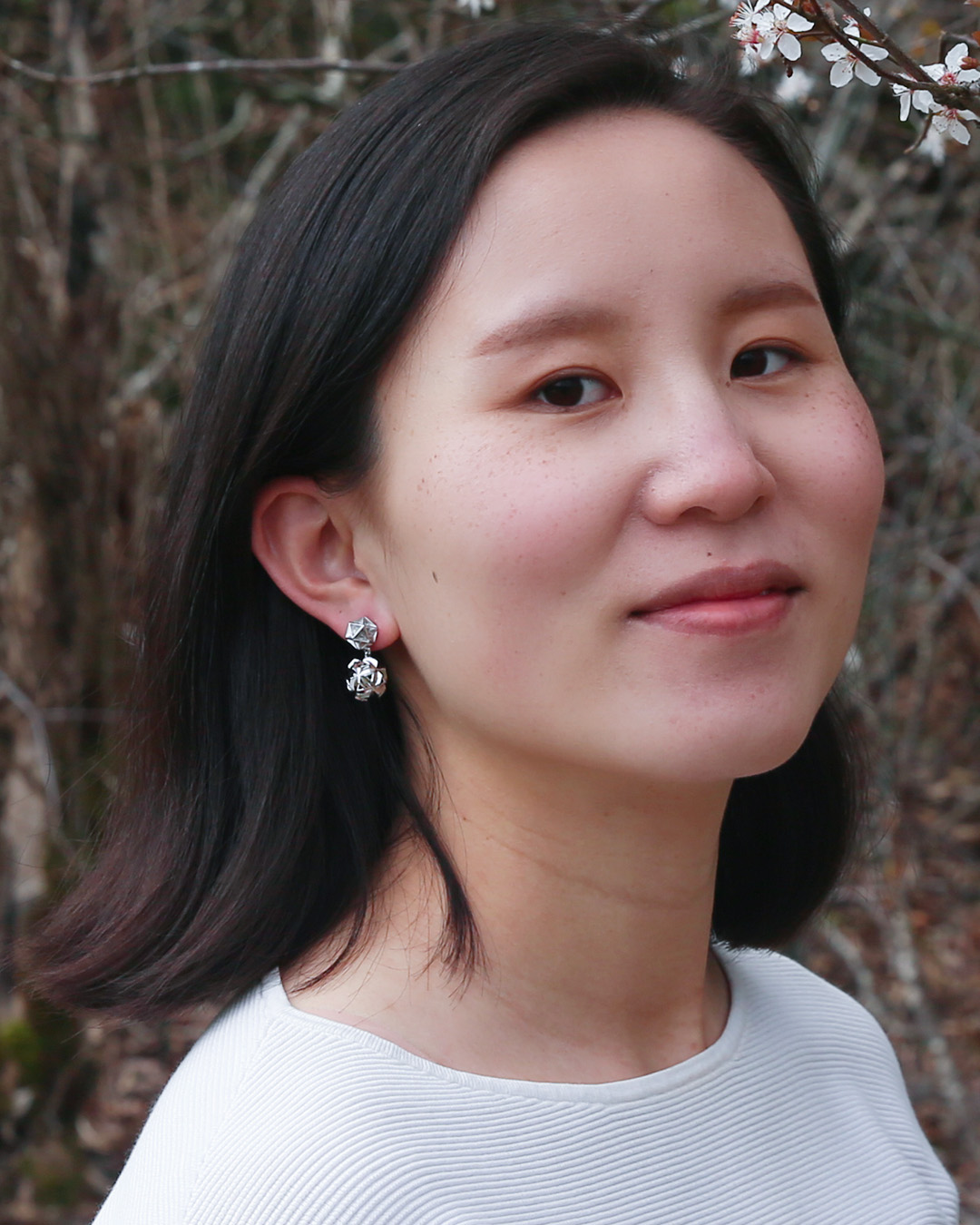 Kaining is a West Seattle-based jewelry designer and maker. She spent her time at Rhode Island School of Design developing her knowledge of various artforms and making connections with like-minded individuals. There she also met her husband Shao-Hsuan Hou, who was an industrial designer.
Through Kaining's study of jewelry and metalsmithing, she was inspired to continue jewelry making after college and eventually co-found HanJi Jewelry with Shao-Hsuan. She is passionate about designing and making jewelry with poetic meanings behind, as well as customizing one-of-a-kind pieces for individuals.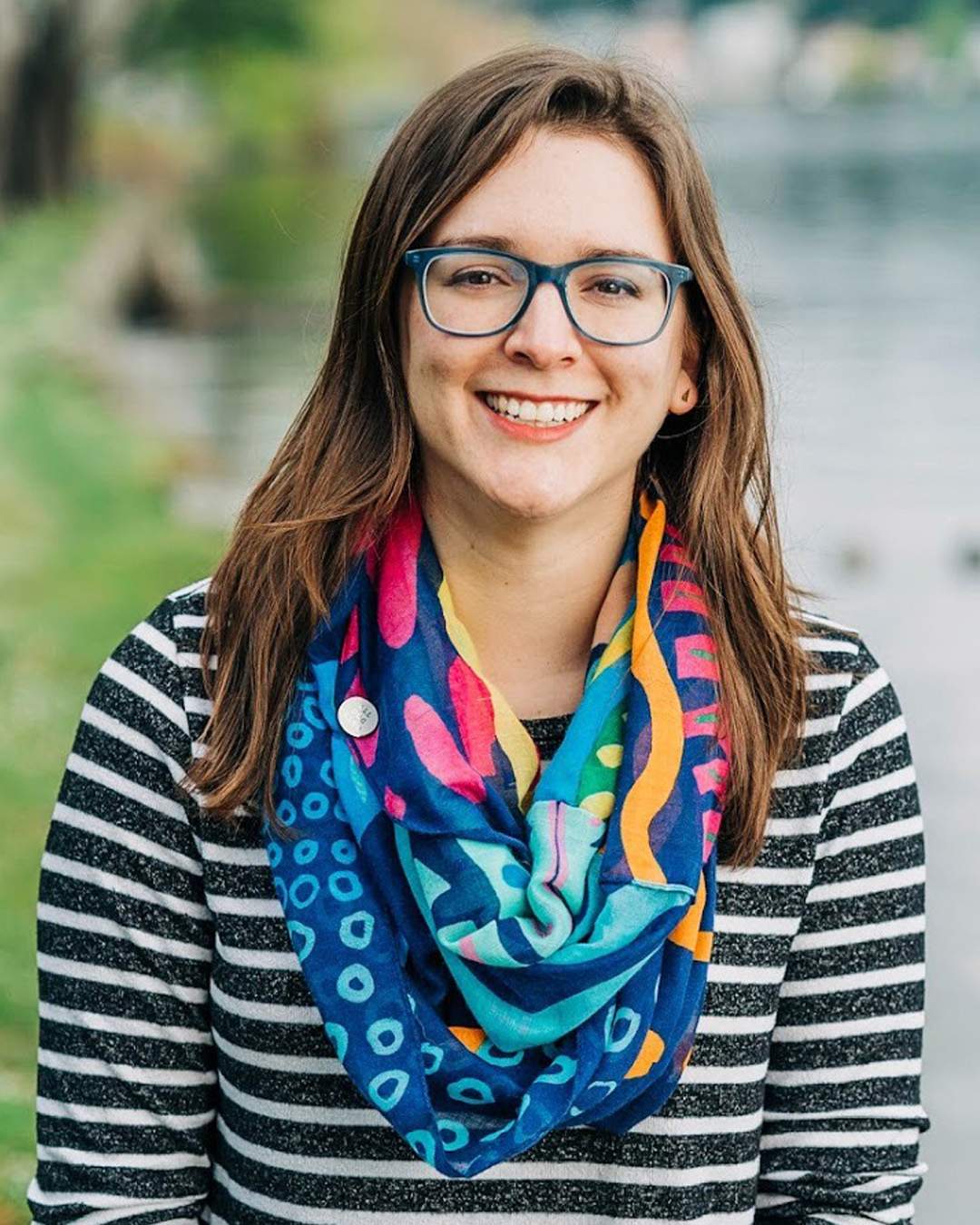 Lauren Hartley is the maker and illustrator behind All Dog Kind. All Dog Kind's goal is to help people celebrate any occasion with their dog. Products include hats for dogs, bandanas, dog party supplies, and original artwork.
Deeply rooted in animal advocacy, All Dog Kind donates 20% of profits to animal rescues. Lauren created the brand name based on the philosophy that All Dogs, regardless of their breed or past, deserve love, dignity and Kindness.
All Dog Kind is the legacy of Lauren's rescue dog of 13 years, Jack, who passed in 2019. In fact you can see his face on the logo! She is passionate about creating joy, seeing her dogs run free in nature, and fostering dogs. She is based in Seattle, WA and lives with her spouse and their three rescue pups—Sophie, Gus, and Pete.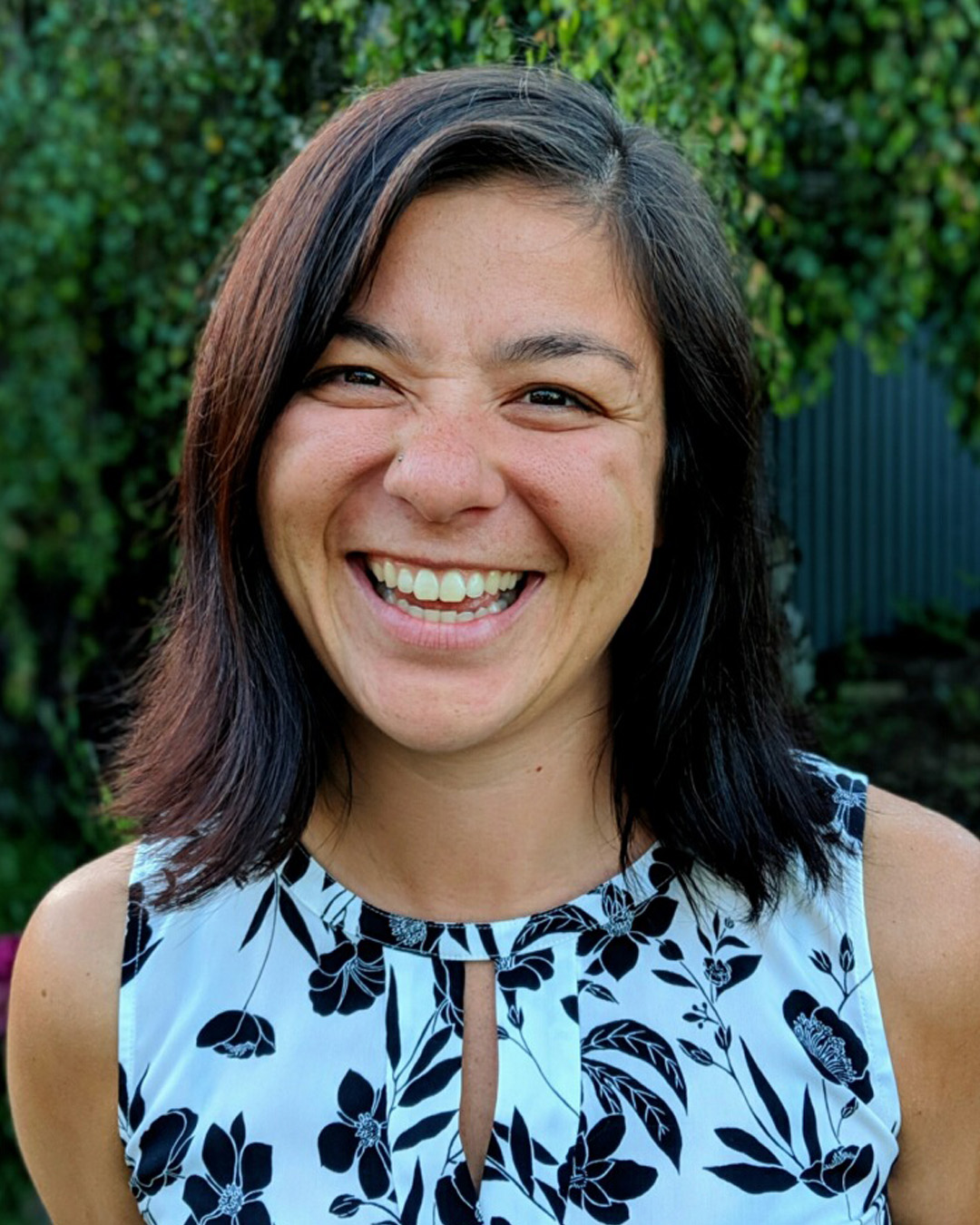 Dr. Kari Logan is a Naturopathic Doctor and East Asian Medicine Practitioner with a Board Certification in Biofeedback. She's also an herbalist, community witch, gardener, plant lover, and owner at Mae Botanicals and Mae Mind Body.
Dr. Kari is fat positive, body affirming, anti-white supremacist, Queer-celebrating, anti-capitalist, and Indigenous-honoring. She is always in study to deepen her understanding of the ways she has participated in harm, and the ways she can come into right relationship with the earth and all its creatures. Her work and classes are for everyone who resonates with these values, who is yearning for meaning, ritual, integrity, and wholeness in how you live your life.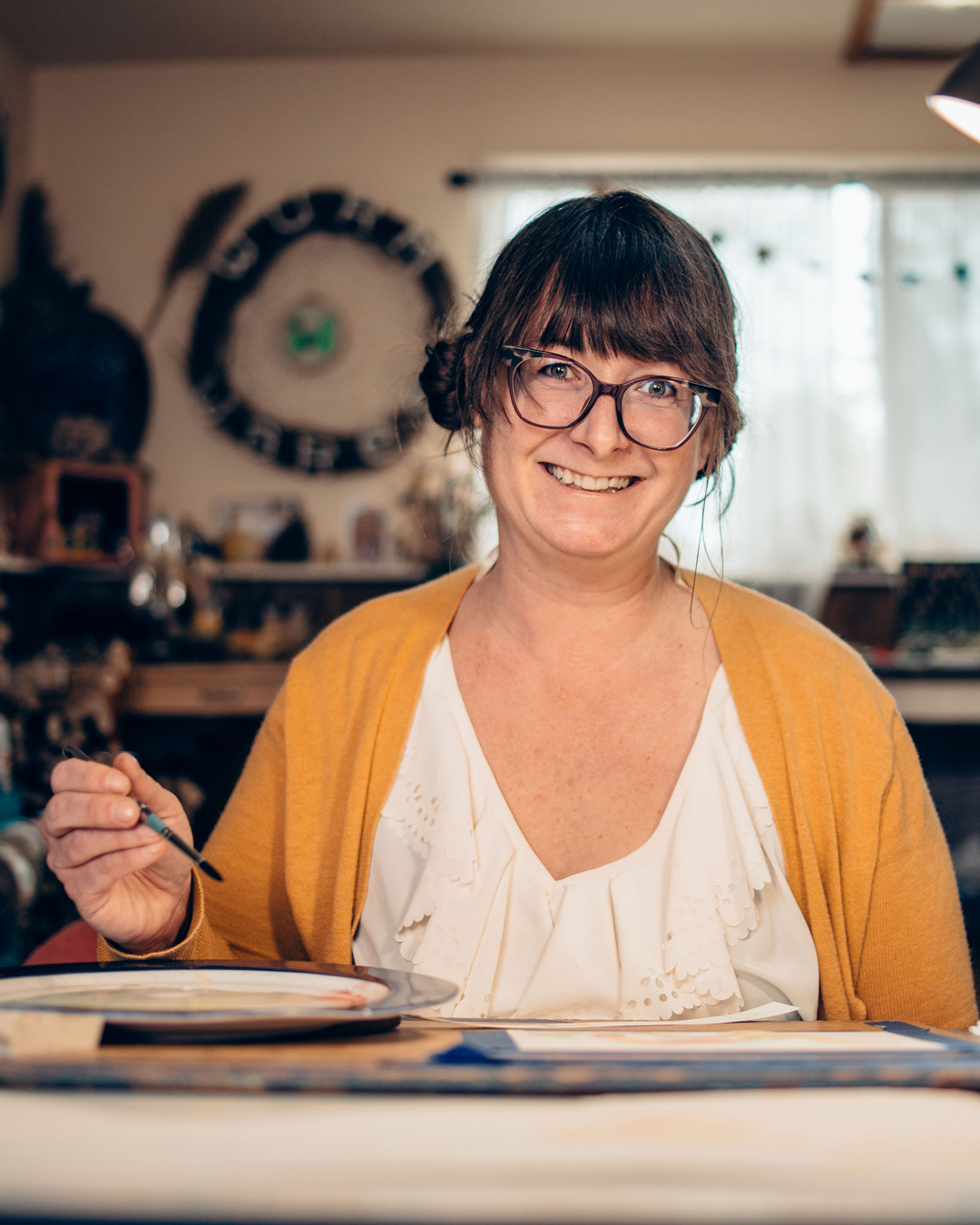 Wurm Wares by Erika Wurm was started in 2015 as a place where she could let my inner child create while celebrating her perfectly silly last name.
Erika is an eco conscious mixed media artist who likes to use as much repurposed materials as possible to challenge herself but also to reduce waste in her studio. Her work is inspired by nature, and usually highlights endangered species of flora/fauna with a touch of whimsical humor.
The mission for Wurm Wares is to delight folks with her art while bringing awareness to the state of the natural world. She hopes to inspire, bring joy and fill homes with fun naturally inspired creations.