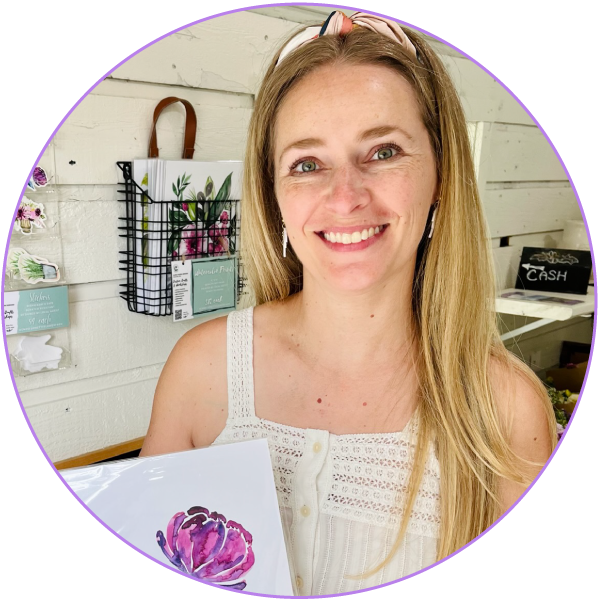 Alena Kazen of Alena Kazen Designs
Alena Kazen has been crafting since she was a young child. Her mom taught her cross stitch and sewing at the young age of 8. Her uncle showed her rug hooking and punch needle at age 10. It always brought her joy to make beautiful things with her hands.
She loves to learn new skills and try the latest in the crafting world. In 2020, the pandemic forced our local school district into online school. With three young kids schooling at home, she needed a sanctuary for herself. She set up a table in a spare room and fell in love with painting tutorials. Painting purely for pleasure, She built up quite a stockpile of art. At the suggestion of many friends, she opened an Etsy shop mostly as a way to fund her art and craft supplies!
She would love to spread happiness into your home with her art and creations.
Do you want to learn punch needle? This is the perfect beginners class. Alena Kazen from Alena Kazen Designs will teach you the starting techniques and best tips for successful punch needle. You will learn about fabric, hoop, needle and yarn selection.