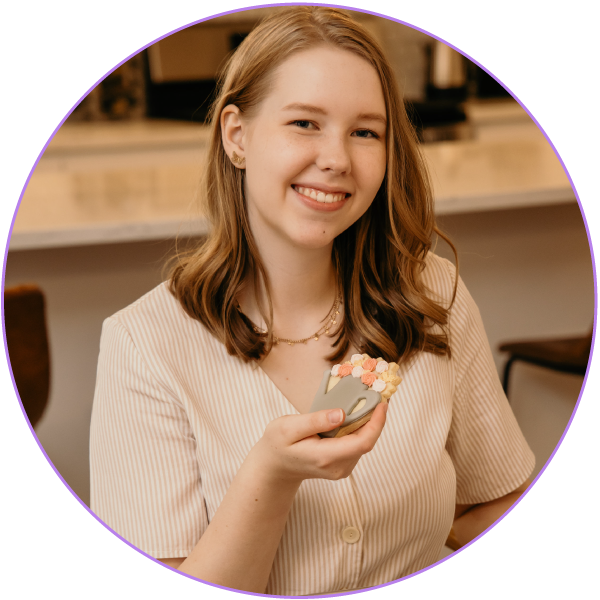 Cara Wichman of Lily's Bakery
Cara Wichman is the owner of Lily's Bakery. She's a full-time student and part-time solopreneur. She's been baking since she was 7, making cookies with her grandma. She practiced by making treats for my classes during elementary and middle school.
In this class, you will learn the cookie basics: flooding, wet-on-wet, layering, and detail work. Walk through the decorating process step-by-step with cookie expert Cara of Lily's Bakery.