As a camper, you'll take part in three days of fun-filled, hands-on crafting spread across 11 different workshops.
Buying a ticket to Camp Craftaway includes access to workshops (supplies sold separately).
You will sign up for your workshops separately from buying a ticket, closer to the start of camp. Any supplies you need for the workshops will be waiting for you at the workshop (unless otherwise noted).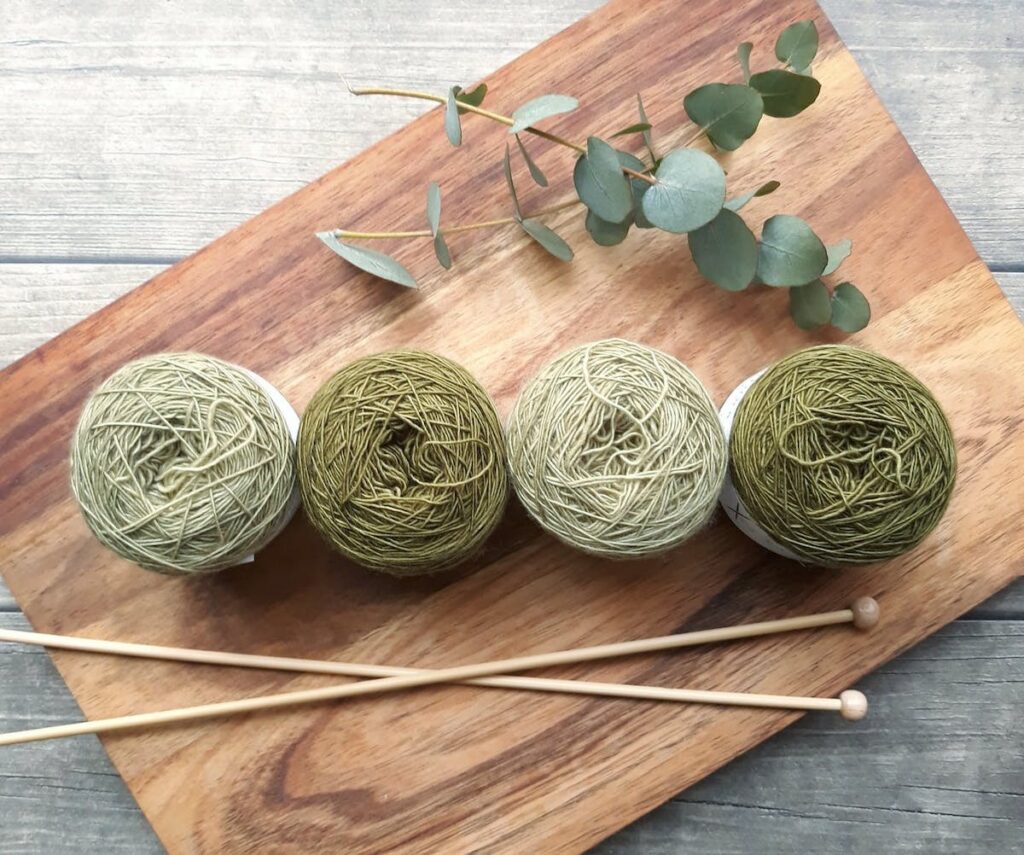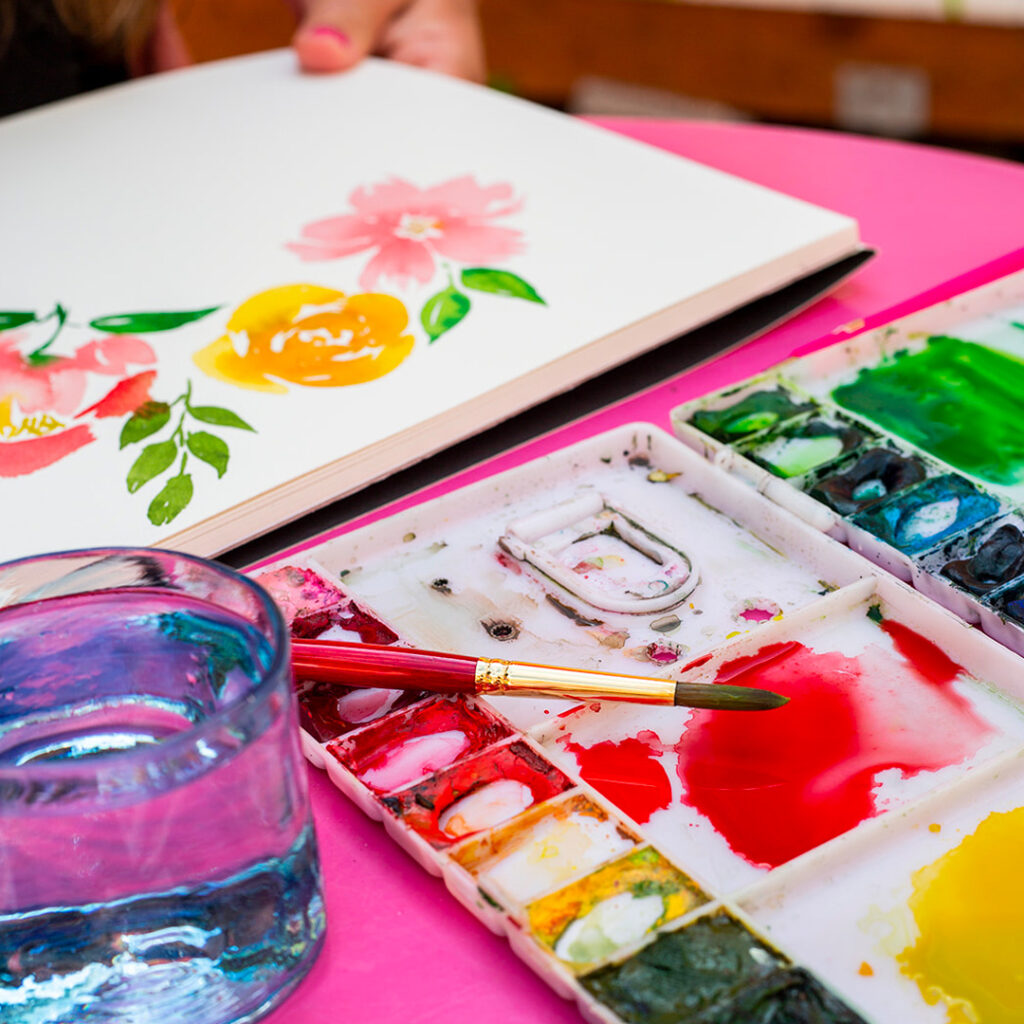 In this beginner-friendly class, you'll be introduced to the joy of watercolor!
We'll get hands-on as we explore watercolor supplies, techniques, shapes, color and composition. Then, we'll put it all together, learn some basic florals and greenery, and I'll teach you how to create your own free-flowing floral watercolor painting.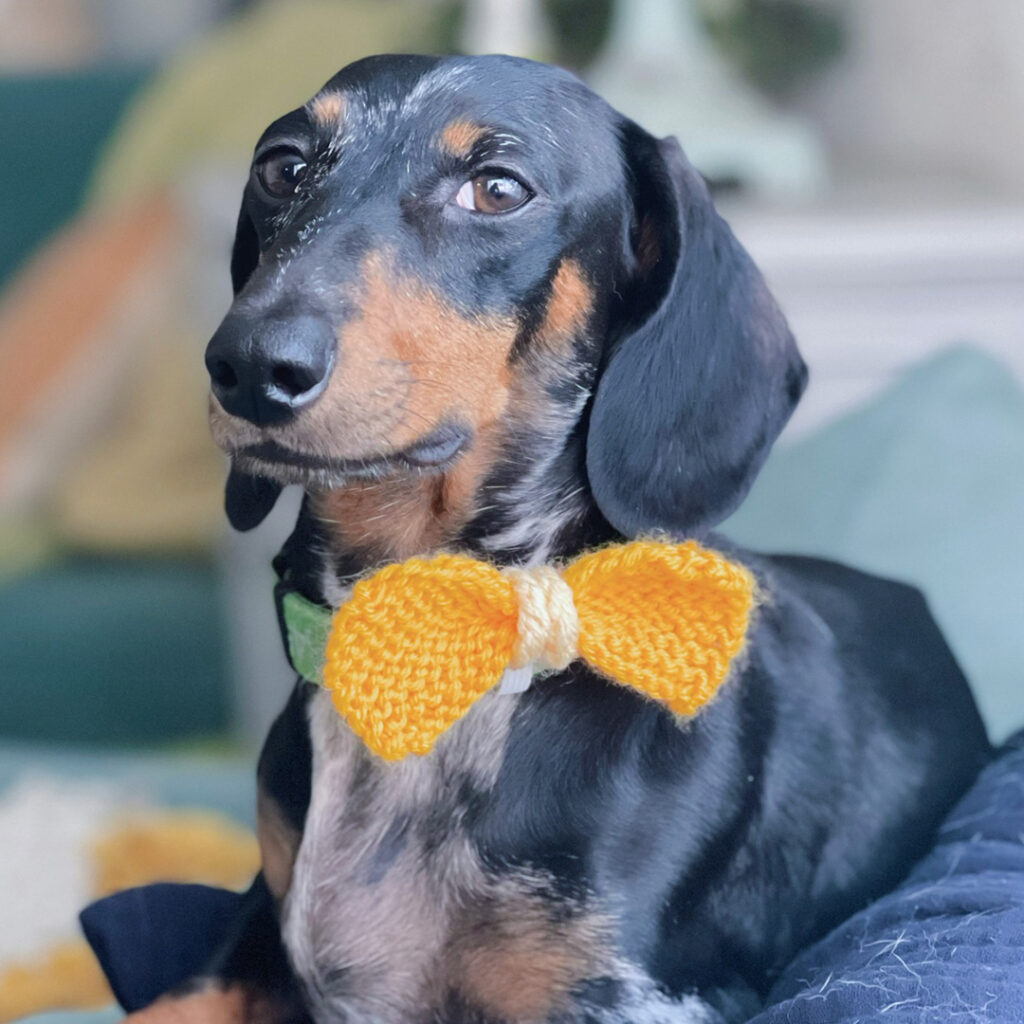 Learn how to knit with a great beginner project—a bowtie for your pet! In this class, you will learn garter stitch, I-cord, and how to bind on/off. After the class, your pet will have an adorable addition to their wardrobe!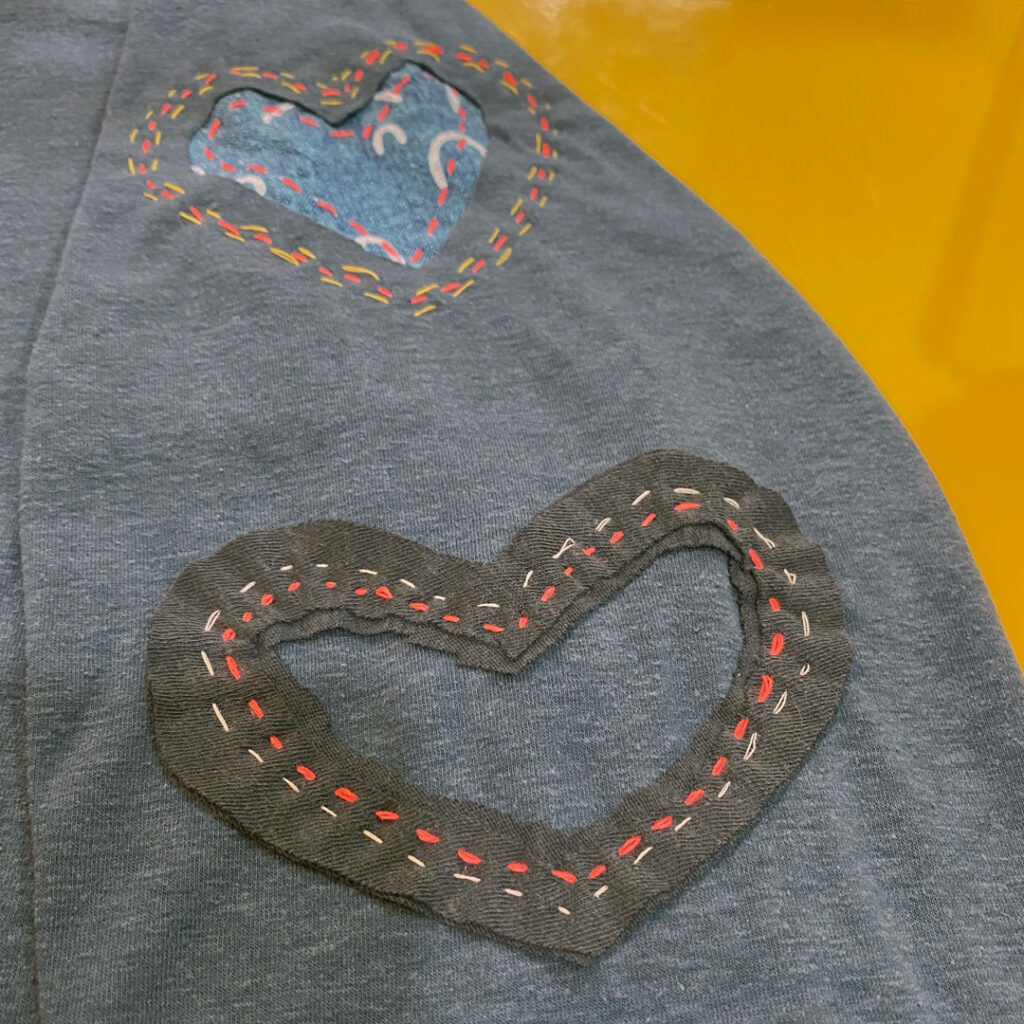 Did you find a hole in your favorite shirt? Or maybe plopped a big plate of fettuccini Alfredo in your lap?
Reverse appliqué is a great way to salvage a much loved article of clothing that has a small imperfection and add a ton of personality at the same time. Bring a piece of clothing that you'd like to improve with some stitching and we'll create and hand sew our designs in class.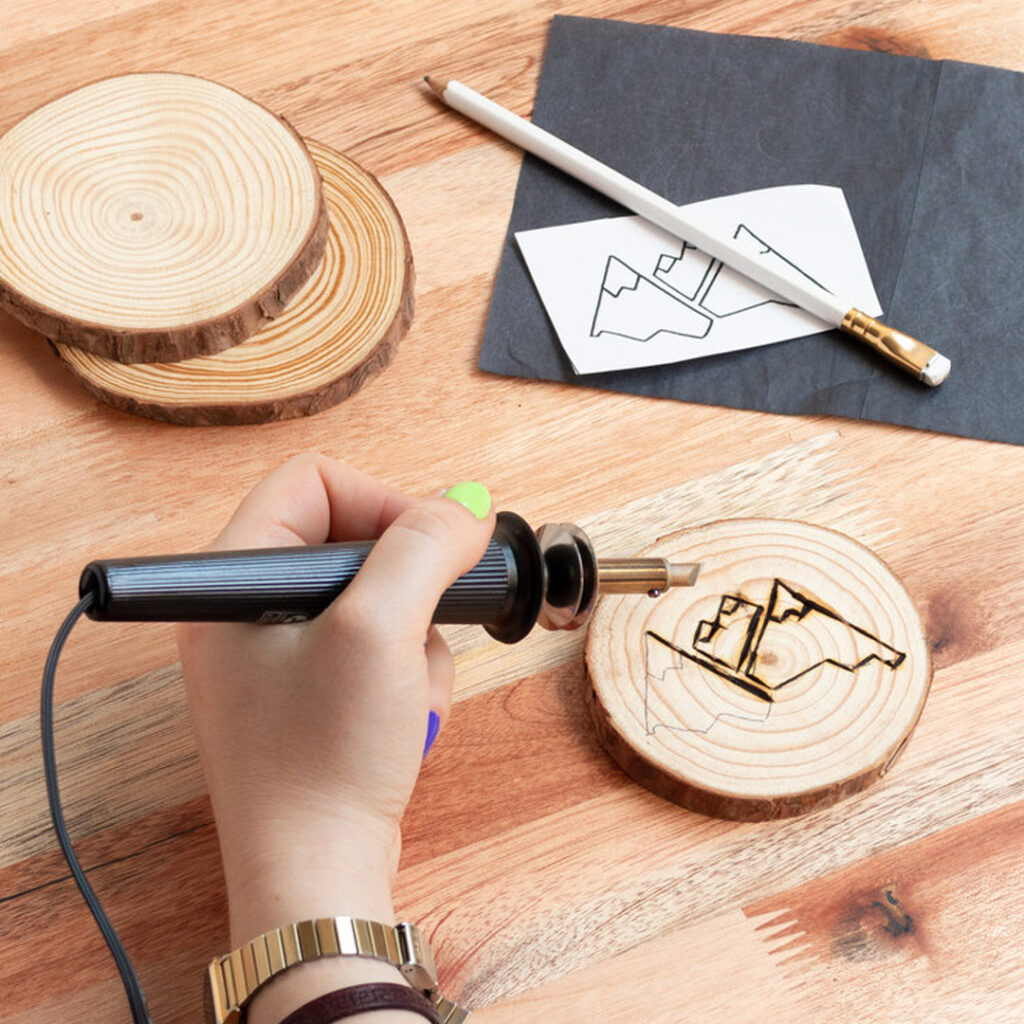 Warm your heart and home with a set of rustic coasters or a cutting board! In this workshop, you'll use a pen-like wood burning tool to create your own custom piece of functional art.
No drawing skills required! A few sample designs will be provided to get your creative juices flowing, and you'll practice several mark making techniques on scrap wood before crafting your final project. You'll also learn an easy method for tracing your designs onto the wood surface. Before you know it, you'll be a pyrography pro!
This class is designed for beginners, but intermediate wood burning artists will also have ample opportunity to advance their skills.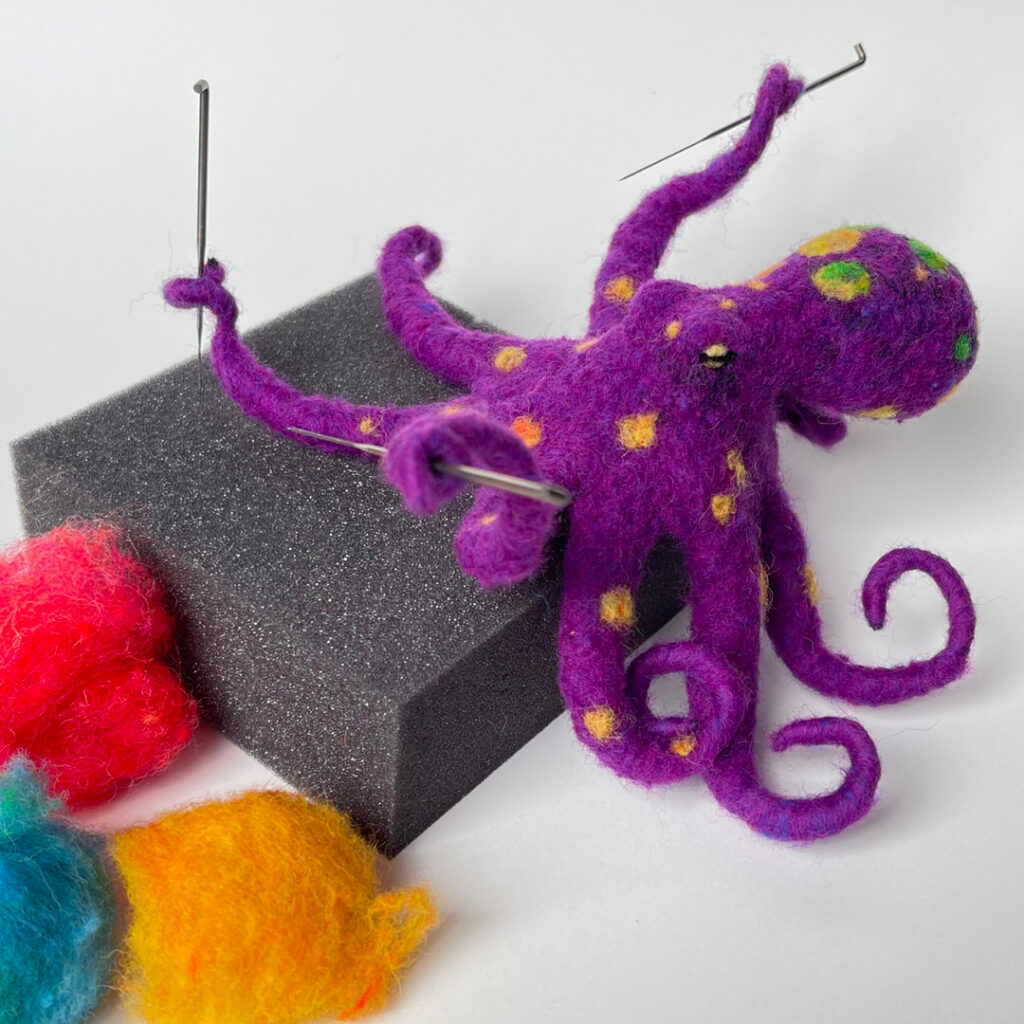 Want to try needle felting? Learn how with fiber artist Leah Justice of Soft Tako Felts During this 2 hour in person workshop, you'll create a six-inch posable octopus. 
This beginner friendly workshop covers basic needle felting techniques, armature creation, and wrapping wool around the armature, to create a posable core structure. If you have felt intimidated by needle felting or by using armatures, this workshop will demystify the process.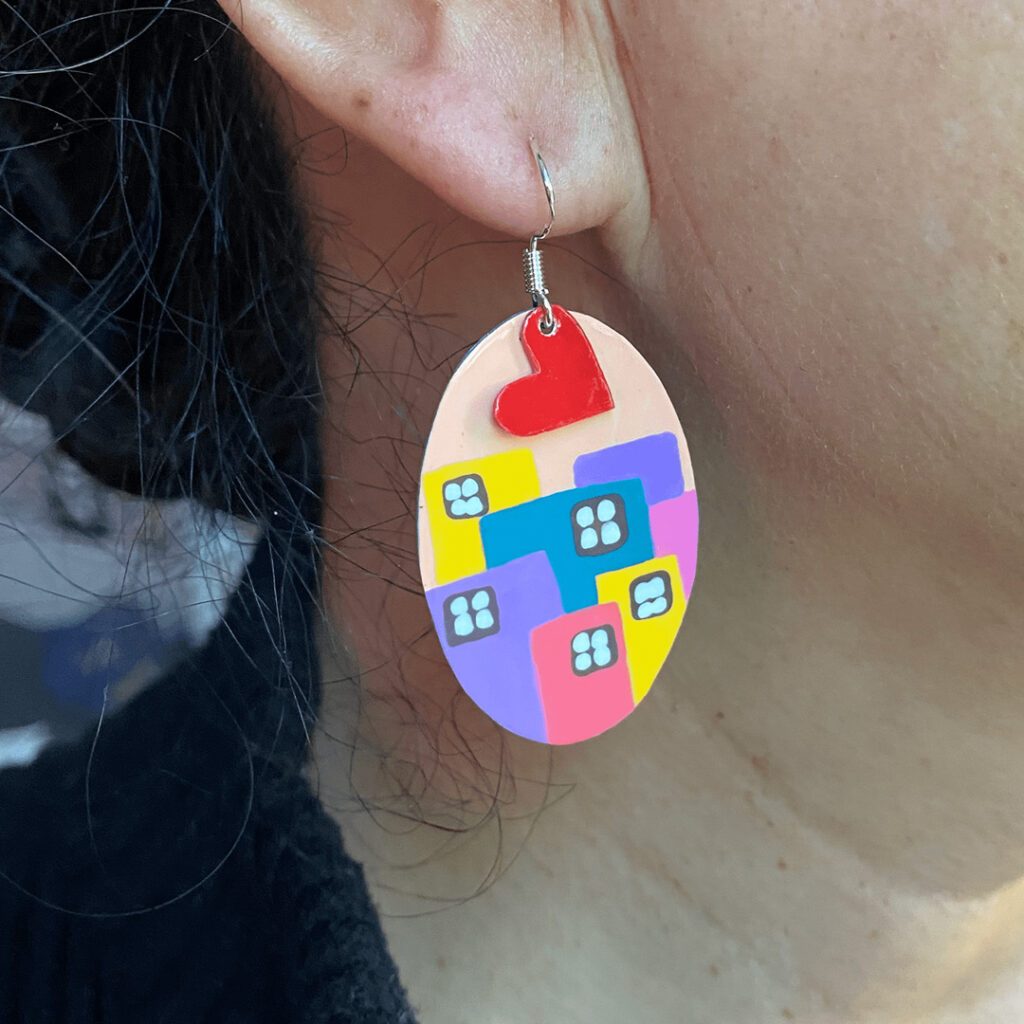 In this workshop, you will be making earrings of your own design. You will sketch a rough idea, cut desired shapes out of a plastic material, paint your designs on the cut outs, seal the painted designs with a clear coat, and assemble the designs onto earring hooks.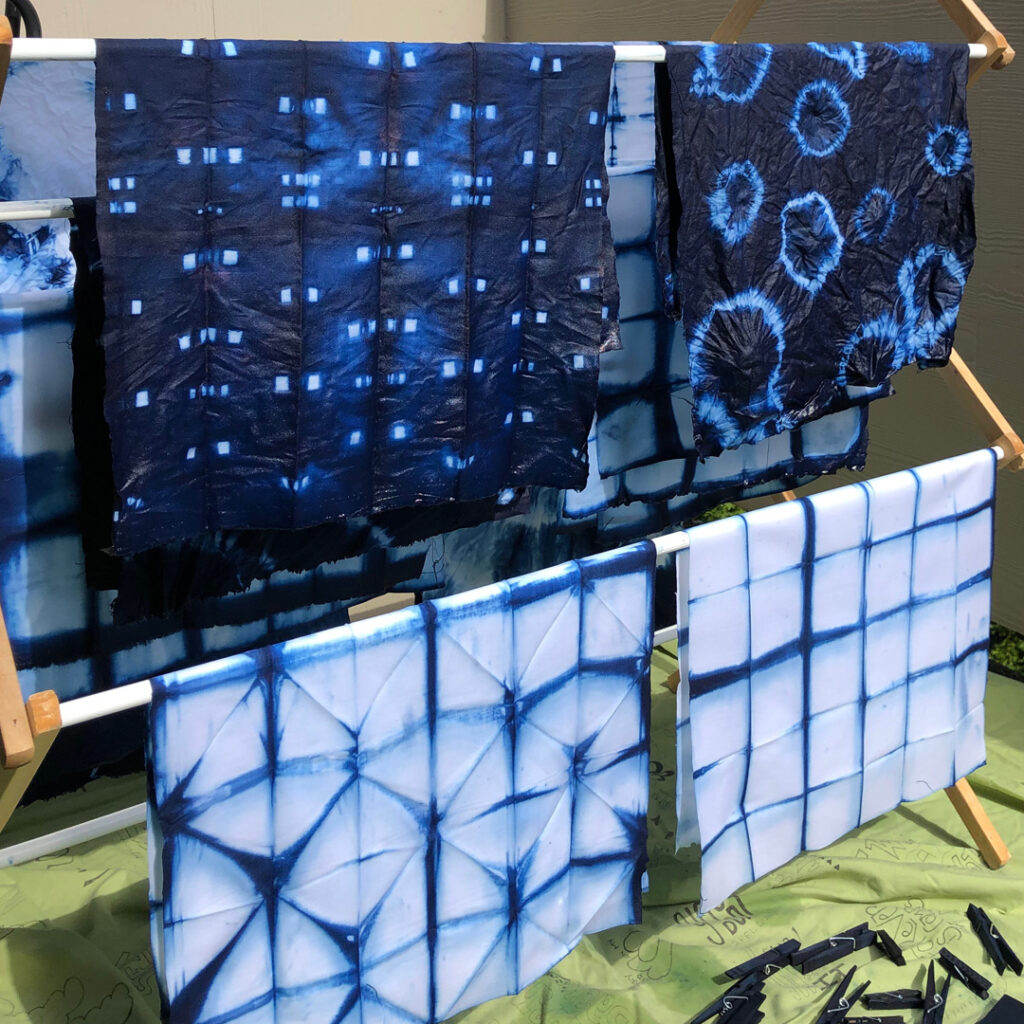 Explore the magic of indigo dyeing with fiber artist Melissa Galbraith of MCreativeJ. Learn how to fold and bind fabric to create patterns and designs with indigo dye. You'll love seeing the dye change colors, and your designs come to life!
Each attendee will receive four cotton tea towels to create their own patterns and are also encouraged to bring additional materials to dye.
This class can get messy, so please wear clothing you don't mind getting a little dye on.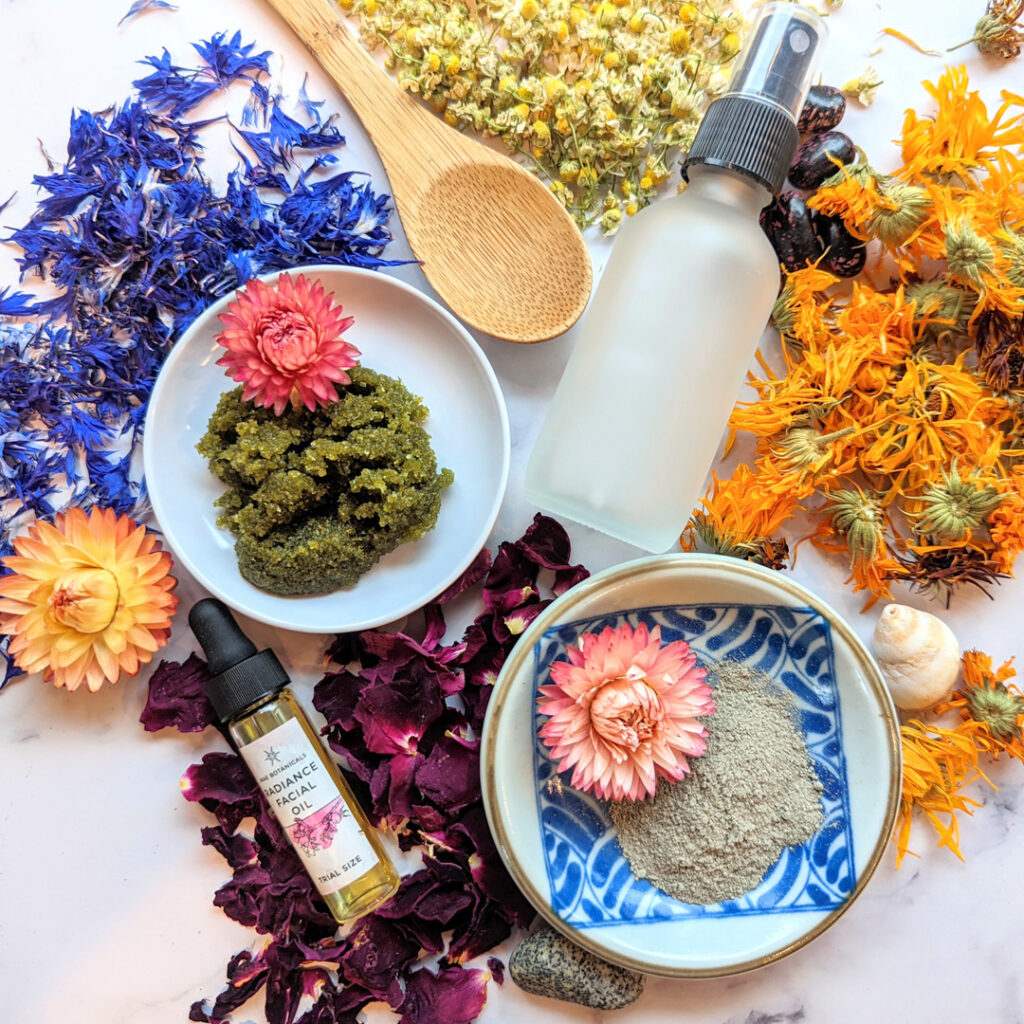 Create your own products for an herbal face care ritual! Connect with yourself and the plants in a new way to facilitate change in your life, your community, and the larger society we live within. It is within these connections and relationships that we unwind from kyriarchy and are then able to imagine and create the revolution.
In class, we will make an Herbal Clay Face Mask and Herbal Sugar Scrub. You will learn about and observe a Hydrosol distillation, and you will get an extra gift of Mae Botanicals Radiance Facial Oil. Join us and consider in what ways we can start to unwind self-care from capitalism and instead use it as a tool to facilitate change.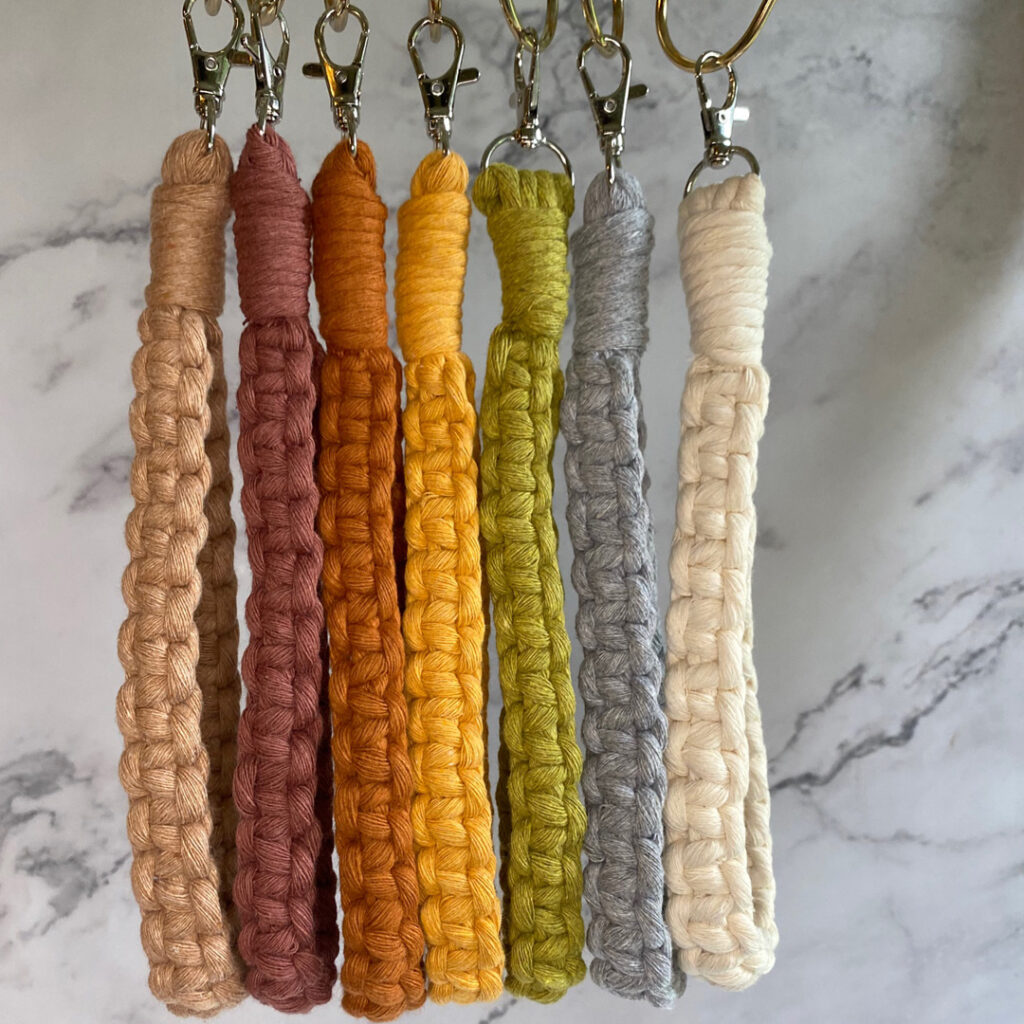 In this class, you will learn to macrame by being taught the basics to start your journey to begin a fiber artist.
Angie from My Moon Macrame will teach you the square knot, larks head knot and wrap knot. You will go home with your very own handmade lanyard wristlet and all the skills, tools and resources to become a macrame artist. This pattern is great for beginners and fun for everyone!!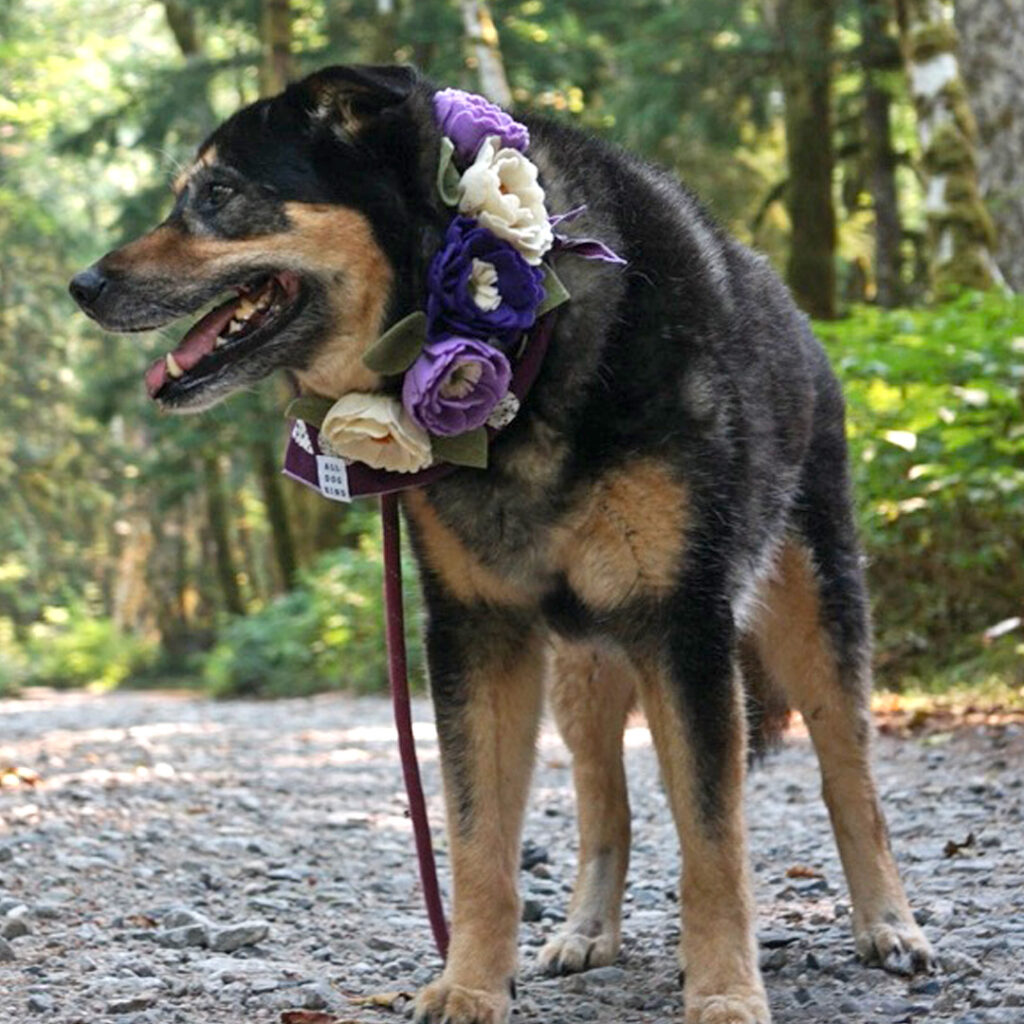 Create a flower accessory for your pet in this beginner-friendly class! Lauren of All Dog Kind will teach you an easy stress free way to create peony flowers from felt sheets. 
You will make flowers and then learn to assemble into a pet accessory. The flower base is a flower collar ribbon allowing the flowers to create a wreath-like structure around the pet's neck. 
Don't have a pet? No problem, you can attach the flowers to a headband for you to wear. Flowers look incredible in photos and won't wilt. They can easily withstand your pet romping around, make capturing pet photos less stressful. 
You'll take home printed instructions that outline each step and material required to create the peonies—leaving you with endless possibilities for future crafting!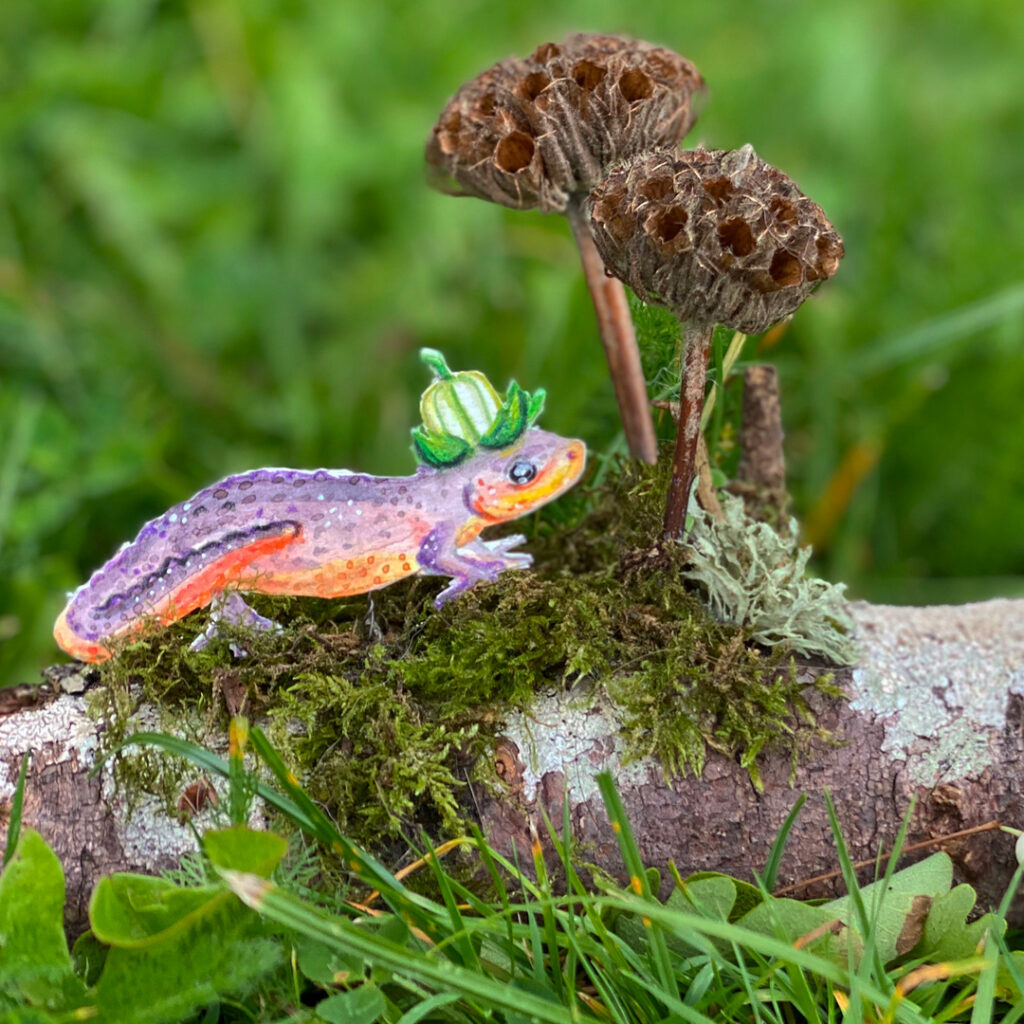 Join Erika W. Hitchcock in creating cute lil creatures amongst dried forest flora. Erika will provide dried leaves, mushrooms and small prints of her original watercolor fauna to decorate a mossy log/rock that you bring along with a glue gun (or it can be provided for a fee).
You will be using an assortment of materials to adorn logs/rocks into tiny dried terrarium scenes that will add some natural whimsy to your home.