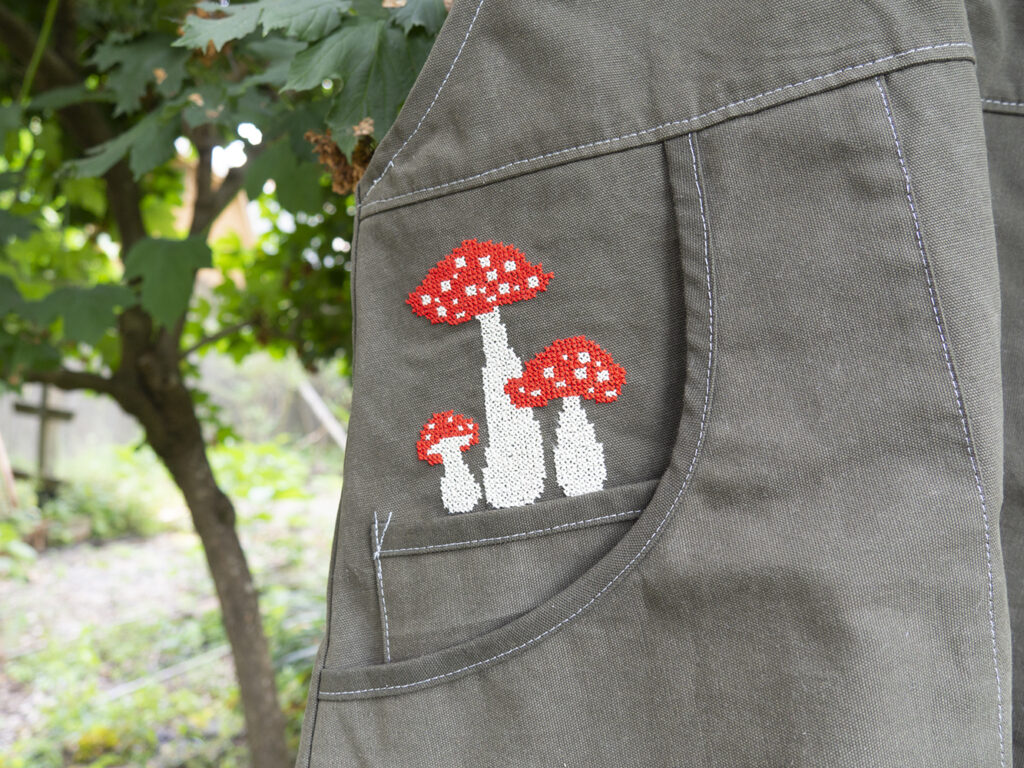 Cross Stitching for Garments
Learn the basics of cross-stitching by putting a Junebug and Darlin pattern onto textiles. Students will stitch a mushroom cross-stitch pattern onto the garment/accessory of their choice.
Students will provide and stitch onto their own garments.
Natural fibers are best for cross stitch. Opt for linen, cotton, or lightweight canvas (no knits/stretchy fabrics).