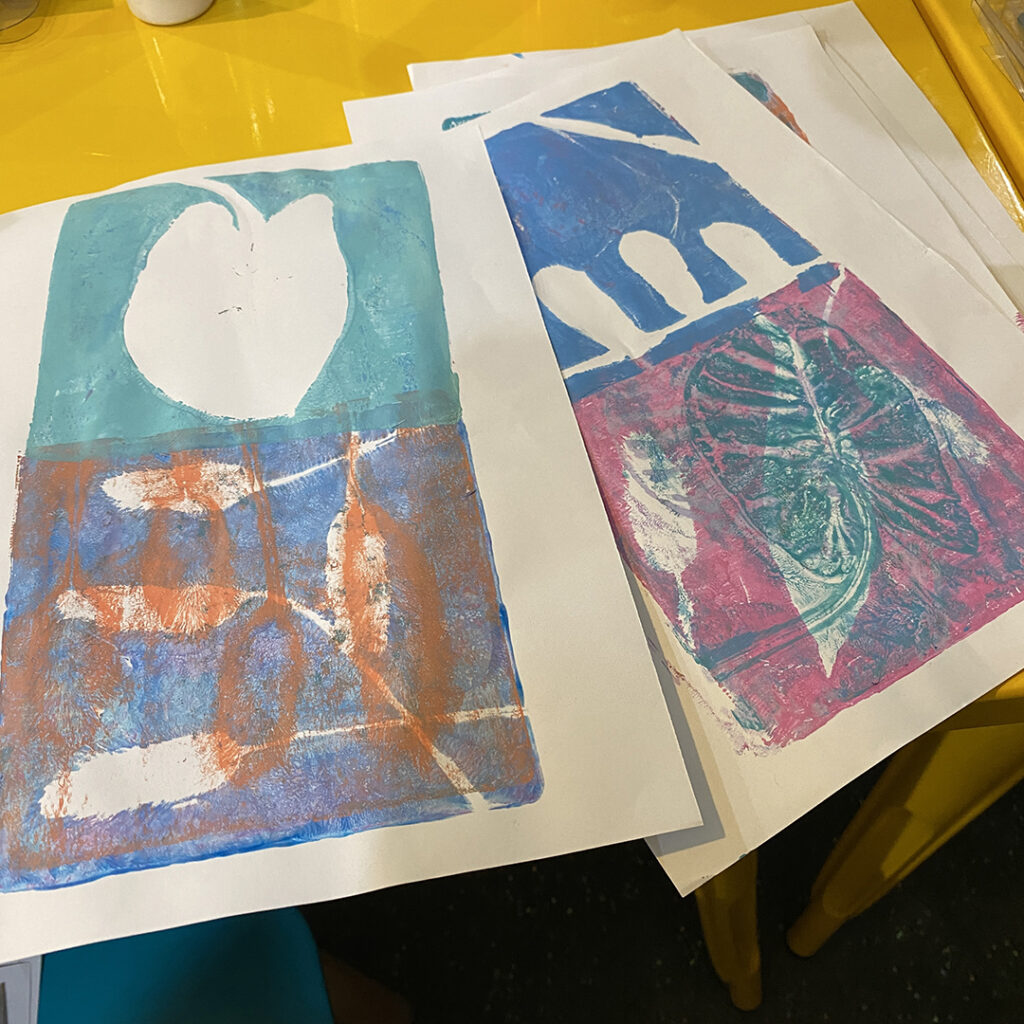 Is It Magic or Is It Gelli Printing?
Explore monoprinting—a form of printmaking where the print can only be made once. The pressure! Using a gelatin-based printing plate, we'll learn how to use color and texture to create interesting patterns.
More about gelli plate printing
In this workshop, you'll experiment with foliage to create one of a kind botanical prints and play with stencils to print over any of our work that we didn't love the first time around.