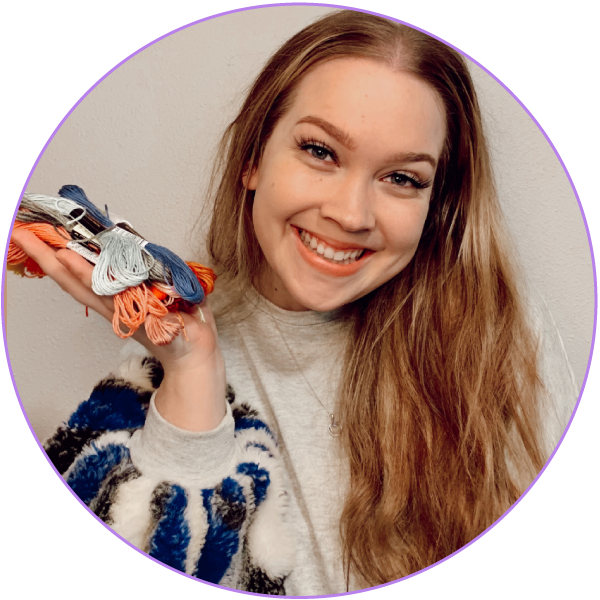 Jaycee Afuvai of Stay At Home Artist
JC is a fiber artist from Tacoma, WA, working with mostly embroidery and mixed media pieces.
Crafting has been a central part of her life since childhood and she believes it has made her the person she is today. In the spring of 2020 and at the peak of COVID-19, she began to tap into this creativity once again. She was working full-time in marketing and missed creating as she did as a child. Due to the pandemic, she had to stop working full-time, and with all the extra time on her hands she decided to pick up a new hobby. Once she started stitching, she just never really stopped!
Now here she is three years later teaching others about the hobby that she loves! Her passion is helping others tap into their own creativity by making time for themselves with embroidery.
Learn the basics of embroidery design with this fun embroidery for beginners class! Great for learners of any experience level looking to learn more about hand-stitching. Students will be guided through the basics with two patterns, a stitch sampler and a botanical embroidery pattern.